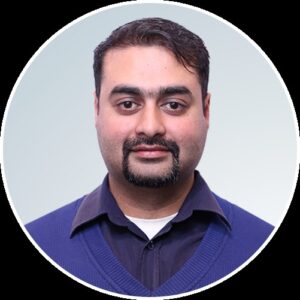 Message From Head of HR, Muhammad Usman
As someone working for this company for 3+ years now, I can assure that there is no better place for you to be than MicroAgility Services. With our vast experience in off-shore services and diversified portfolio, today we are connecting Pakistan and North America with our business outsourcing services.
We are looking for innovative and quick learning young professionals in our teams with an appetite for intellectual development. Over the course of the program, you will be trained for skills including people skills, communication skills and presentation skills, as you will be representing the company to stakeholders in North America.
Keeping in view that most of the young professionals joining us under the program are graduates from universities, the key aspect is the pursuit for learning that requires each individual member of MicroAgility team to be able to take-up responsibility independently. Our talented and dedicated professionals enable us to provide best services to our clients and strategic partners in North America by focusing on our stakeholder relationships.
We believe that people work their best when they are challenged, and when they have a clear, defined path for success. This is why we empower employees to take ownership of achieving their career goals and development. Our diverse, exciting, rewarding, corporate culture and work environment ensures that our employees are engaged and have the opportunity to grow both professionally and personally.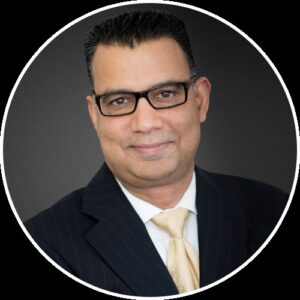 Message From Company President, Sajid Khan
Welcome to MicroAgility Services CareerNest Trainee Program!
Dear Graduates, MicroAgility Services has established a comprehensive CareerNest Trainee Program ("CNTP") to help achieve its goals. CNTP Is Fresh Graduates first step towards achieving their long-term career growth and developing their optimum potential with MicroAgility Services taken by the leadership.
CNTP is a great opportunity for Graduates in Pakistan. We are fully committed to recruit, engage, retain and develop a diverse group of talented professionals in Human Resources, Sales & Marketing, Accounting & Finance, and Information Technology. We look forward to your contribution towards the achievement of our mutual goals.
MicroAgility Services is committed to delivering quality of service in all aspects of its business. As a part of an agile team, you will discover that the pursuit of excellence is truly a rewarding aspect of your career with MicroAgility Services. As a trainee, you must "own" the results of your productivity. We believe that success is based on principles like respect for others, professionalism and results.
Your job is essential in fulfilling our vision and mission. It is the desire of MicroAgility Services management, to have every employee succeed in their job, and assist in achieving our goals. Welcome to CareerNest Trainee Program ("CNTP"). We look forward to building your career over the coming years as a FUTURE LEADER.
Submit Your Resume